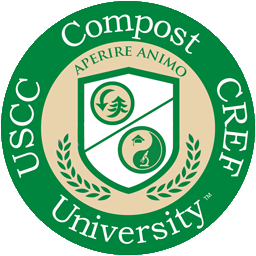 Compost University™ Faculty
Rhett Marlow
Cowart Mulch Products, Inc.

Sugar Hill, GA | rmarlow@cowartmulch.com

With over 25 years of experience across multiple industries and varying capacities, Rhett Marlow is a seasoned business development and executive leader.
Currently, Rhett is the Vice President of Strategic Accounts for Cowart Mulch. Among other duties, Rhett's focus is to increase the volume of feedstock into their compost manufacturing process while expanding the current operational footprint. Recently, Rhett worked with the Green Sports Alliance and the Mercedes Benz Stadium to compost all food waste from the 2018 summit in Atlanta and to participate as a panelist on one of the discussion boards. Prior to this, Rhett was co-founder and president of Viridiun, a food waste recycling company processing over 2,000 tons per week across 15 states. Beyond this, Rhett has significant experience in FOG (fats, oils and grease) recycling leading the expansion of yellow grease recycling throughout the southeast.Rhett holds an undergraduate degree in Aerospace Engineering from The University of Alabama (1992). He also earned an Executive MBA from Emory University, with honors (2002).