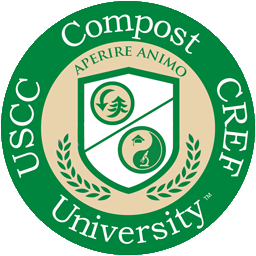 Compost University™ Faculty
Lindsay Klingenschmidt
University of North Carolina at Charlotte

Charlotte, NC | lklinge1@uncc.edu

Lindsay Klingenschmidt, born and raised in Ohio, holds degrees from Elon University (BA History) and The University in Alabama (BS Food & Nutrition). Lindsay joined UNC Charlotte's Dining Services team with a focus on Wellness & Sustainability. She was invited to speak at AASHE (2018) as well as the Sustainable Dining Summit held at UNC Asheville (2019). Lindsay has passionately embraced the growth of Hydroponics, waste diversion, Fair Trade Campaigns, and plant-based dining.