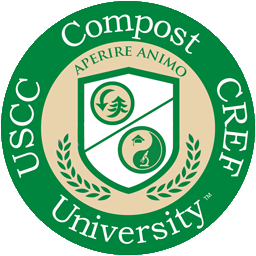 Compost University™ Faculty
Linda Bilsens Brolis
Institute for Local Self-Reliance

Washington, DC | lbilsens@ilsr.org

Linda Bilsens Brolis is the Project Manager for ILSR's Neighborhood Soil Rebuilders Composter Trainer Program. The NSR program is a replicable train-the-trainer program that was designed as a model for composter training programs throughout the country and to bolster community-scale composting nationwide. Her work with ILSR began in December 2013 with an initial focus on state food waste recovery policies. She then led a nationwide survey of Master Composter training programs, and has managed the NSR since it launched in 2014. Linda has coordinated and led dozens of composting classes around the country based on the NSR program. She is the lead author of ILSR's March 2019 report, Community Composting Done Right: A Guide to Best Management Practices, and is now developing a national NSR program replication toolkit. She is a certified Compost Facility Operator in Maryland, and has trained with the internationally renowned Lubkes in Austria, who specialize in high-quality compost. Linda has a B.S. degree in Natural Resources and Environmental Sciences from the University of Illinois at Urbana-Champaign.