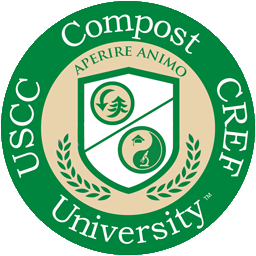 Compost University™ Faculty
Gina Talt
Princeton Universtiy

Princeton, NJ | gtalt@princeton.edu

Gina Talt, Food Systems Project Specialist with Princeton University's Office of Sustainability, manages project-based operational and research efforts with the objective of developing best practices for food systems sustainability for Princeton University and other institutions. She currently oversees the Sustainable Composting Research at Princeton (S.C.R.A.P.) Lab, an investigation into organics recycling and soil revitalization through small-scale, in-vessel composting. Gina is responsible for managing the day-to-day operations of the composting system, compiling and analyzing data to inform a feasibility study, leading communication and engagement efforts around the project, and developing and supporting related coursework and research opportunities for staff, faculty, and students under the Campus as Lab program. Gina also assists University faculty on a project studying the environmental and economic impacts of different farming practices at local farms. Gina graduated from Princeton University in 2015 with a major in economics and a certificate in environmental studies.