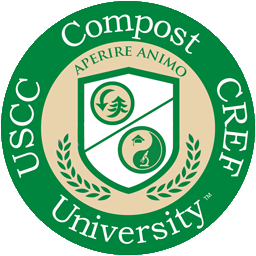 Compost University™ Faculty
Donald Pearson
Summit Design and Engineering Services

Fuquay Varina, NC | donald.pearson@summitde.net

Donald recently retired with 30 years of service to the NC Department of Transportation where he worked in Highway Infrastructure development in Central North Carolina. His responsibilities centered around helping the Department maintain environmental compliance with State and Federal Environmental Regulations. Over a decade ago, he connected with US Composting Council's Frank Franciosi and local compost applicators to give compost a try on highway roadsides to improve establishment of permanent vegetation. Those early trials turned into NCDOT recognizing compost blanket/seeding as a BMP for stabilizing soils along the Interstate. Donald is still pursuing his interests in Environmental Compliance/Stewardship as an employee with Summit Design and Engineering, as a member of the NC Sediment Commission's Technical Committee, and as a co instructor for an Erosion and Sediment Control/Stormwater Certification program provided through NC State University's Crop and Soil Science Department that is intended for individuals working on NCDOT projects.