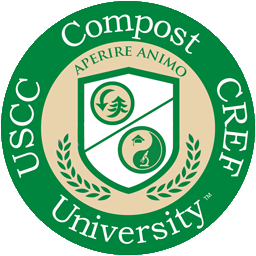 Compost University™ Faculty
Ava Richardson
Baltimore City Government

Baltimore, MD | ava.richardson@baltimorecity.gov

Ava has worked to advance public and environmental health for the past 10 years through policies and programs as an public health advocate and researcher. Ava's career has focused on the intersection of environmental sustainability, equity in food systems and climate resiliency. Currently, Ava supports Baltimore City's food waste and rescue efforts – providing technical expertise on food systems and sustainability matters. In this role, Ava implements various food waste reduction programming to advance a food systems that put people and planet first – including increasing composting infrastructure in Baltimore City. Ava holds a Bachelor's of Science in Biology from Frostburg State University, a Masters of Public Health from Morgan State University and is currently obtaining a Doctorate of Public Health with a focus in environmental health from Johns Hopkins University.